We are scholars who work closely with and learn from practitioners, policy-­makers, and young people themselves (both in the U.S. and internationally) on issues such as youth violence, homelessness, reproductive health, and educational inequalities.
Leadership
Colette (Coco) Auerswald, MD, MS (Co-Director)
Dr. Auerswald is a pediatrician and associate professor in Community Health Sciences in the School of Public Health at UC Berkeley and is the director of the Masters program for the UCSF-UC Berkeley Joint Medical Program. She has over 20 years' experience in the clinical care of marginalized youth in San Francisco. She combines ethnographic and social epidemiologic methods to describe the social determinants of the health of marginalized youth to inform structural interventions. She has also developed methodological expertise on the sampling of marginalized populations and in the use of biological outcomes in the study of the social determinants of adolescent health. She has focused her work primarily on the study of homeless youth in the US, street children in East Africa, low-income youth of color, and LGBTQ youth.
Emily Ozer, PhD (Co-Director)
Dr. Ozer is a clinical psychologist and professor in Community Health Sciences in the School of Public Health at UC Berkeley.  She has extensive experience in multi-disciplinary collaborations to promote positive adolescent development, particularly in youth-led participatory action research (YPAR), civic engagement, violence prevention, and school-based interventions. Dr. Ozer is particularly focused on the promotion of adolescent health through interdisciplinary and multi-method research. Recent efforts involved a multi-method study of an empowerment-oriented participatory research intervention on adolescents attending San Francisco public schools. In her work, she seeks to bridge collaborative-participatory approaches with traditional scientific designs by testing the impact of intentional variation in collaborative processes.
Ndola Prata, MD, MSc (Co-Director)
Dr. Prata is the Director of the Bixby Center for Population, Health & Sustainability, a Professor in Residence in Maternal and Child Health and the second holder of the Fred H. Bixby Endowed Chair in Population and Family Planning in the School of Public Health at UC Berkeley. She is a physician and medical demographer from Angola. Her research focuses on the design, implementation, and evaluation of maternal, sexual and reproductive health interventions that maximize distribution and financing to increase access to care, contraceptives and abortion in developing countries, particularly for underserved populations. Her projects investigate strategies for harnessing existing resources, including human capacity and health care infrastructure while also gathering evidence for setting priorities on national health agendas.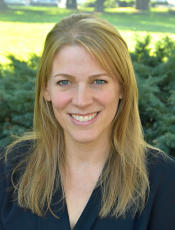 Marieka Schotland, PhD (Executive Director)
Dr. Schotland is a community psychologist. She has a wide range of substantive expertise in positive school climate and connection, restorative justice, youth program evaluation and health promotion among diverse adolescents. She brings her outstanding management skills to the position of Executive Director where she is responsible for managing the Center's affiliates, recruiting and maintaining the Community and Youth Advisory Boards, collaborating with community and academic partners, contributing to strategic planning and decision-making, facilitating, managing the Fellowship program and managing all planning, outreach, communications and events.
Advisory Boards
We will develop and maintain youth and community advisory boards while continuing our deep and long-term engagement with community partners to inform the development, implementation and dissemination of our research. We seek to establish an advisory board of relevant scholars, policymakers, providers, and community members who will guide I4Y's development and direction, including local, national, and international leaders in multiple sectors influencing adolescent well-being. We will also establish a parallel adolescent advisory board that is trained and scaffolded for meaningful engagement and to work together effectively with the Community Advisory Board to influence and advise I4Y development.
Affiliated Faculty
Jennifer Ahern

, PhD, MPH (UC Berkeley School of Public Health- epidemiology)

Prudence L. Carter, PhD (UC Berkeley School of Education, Dean)
Ronald Dahl, MD (

UC Berkeley School of Public Health, Institute for Human Development, Center on the Developing Adolescent

)
Julianna Deardorff, PhD (UC Berkeley School of Public Health- psychology, pubertal development)
Jeffrey Edleson, PhD (UC Berkeley School of Social Welfare- social work, violence)
Hildy Fong, PhD, MHS (

UC Berkeley School of Public Health

- global health, adolescent health)

Andrea Garber, PhD (UC Berkeley School of Public Health-UCB and UCSF; adolescent nutrition)
Kim Harley, PhD (UC Berkeley School of Public Health- environmental health and adolescents)
Lia C. Haskin Fernald, PhD, MBA (UC Berkeley School of Public Health- nutrition, international economic interventions)
Denise Herd, PhD (UC Berkeley School of Public Health- anthropology, African American youth and substance use)
Nikki Jones, PhD (UC Berkeley Department of African American Studies)
Douglas P. Jutte, MD, MPH (UC Berkeley School of Public Health- pediatrics, community development and health)
Kristine Madsen, MD, MPH (UC Berkeley School of Public Health- pediatrics, school-based activity nutritional and interventions for children and adolescents)
Jane Mauldon, PhD (UC Berkeley Goldman School of Public Policy- demography, public policy)
Sandra McCoy, PhD, MPH (UC Berkeley School of Public Health- epidemiology, economic interventions to promote health)
Deborah McKoy, PhD (UC Berkeley City and Regional Planning)
Meredith Minkler, DrPH (UC Berkeley School of Public Health- community based participatory research)
Alexandra Minnis, PhD, MPH (UC Berkeley School of Public Health and RTI International- epidemiologist, social determinants of adolescent health)
Erin Murphy-Graham, EdD (UC Berkeley Graduate School of Education- comparative and international education)
Nancy Padian, PhD, MPH (UC Berkeley School of Public Health- structural interventions for adolescent reproductive health in low-resource settings) 
Janelle Scott, PhD (UC Berkeley School of Education)
Valerie Shapiro, PhD (UC Berkeley School of Social Welfare- school-based youth development)
Jennifer Skeem, PhD (UC Berkeley School of Social Welfare & Goldman School of Public Policy: Associate Dean of Research, juvenile justice)
Ahna Suleiman, DrPH (UC Berkeley

UCB Institute for Human Development

- transdisciplinary public health)
Paul Sterzing, PhD  (UC Berkeley School of Social Welfare- bullying prevention, school-based promotion)
Susan Stone, PhD (UC Berkeley School of Social Welfare- school wellness centers, social work)
Leonard Syme, PhD (UC Berkeley School of Public Health- sociologist, founder of the field of social epidemiology)
UC Berkeley Center Affiliates
External Academic and Research Affiliates